Purpose and Mission
SelfQuest® Educational Foundation, Inc, a 501(c)(3) non-profit foundation, has developed an online program based self-discovery and self-healing process, designed for inmates and students to:
Develop self esteem and personal responsibility
Develop the ability to self-regulate painful feelings rather than act out with violence to self or others – can prevent suicide, domestic violence, and homicide, including mass shootings
Develop empathy, compassion and the ability to love oneself and others
Prevent and treat substance abuse
Reduce recidivism
Prevent high school dropout.
Our mission is to offer the SelfQuest® online membership to inmates and people involved with inmates, high school students and teachers, and correctional institutions, and to provide trained facilitators to augment and support its use.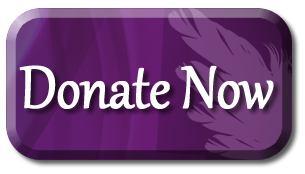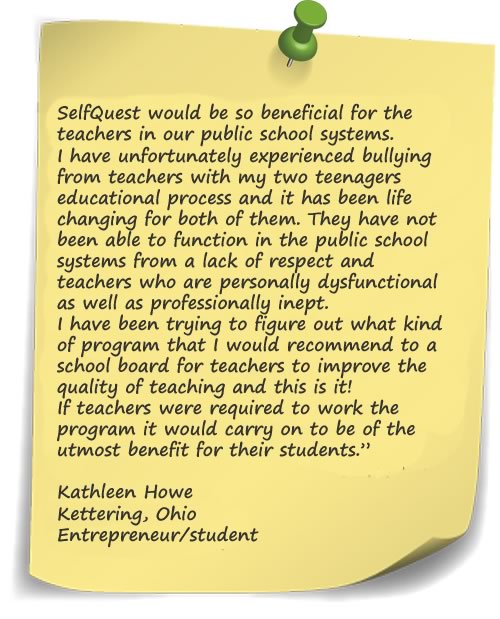 SelfQuest® Overview
The technology presented in SelfQuest® guides users through their personal history and behavior profile, helping them to become aware of their fears, limiting beliefs, and uncaring or destructive behavior. Then it takes them through the Six Steps of Inner Bonding® to help them resolve both inner and relationship conflict. They learn how to access and take responsibility for their feelings, how to learn from their anxiety and difficulties, and how to access the spiritual love, truth and power that enables them to self-heal their self-limiting beliefs and take loving action for themselves and with others.
SelfQuest® has tremendous potential for lasting impact on the community, as demonstrated by the following testimonials: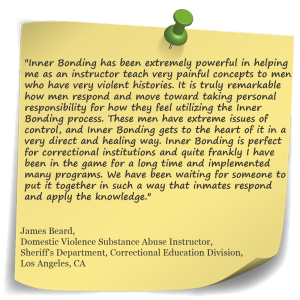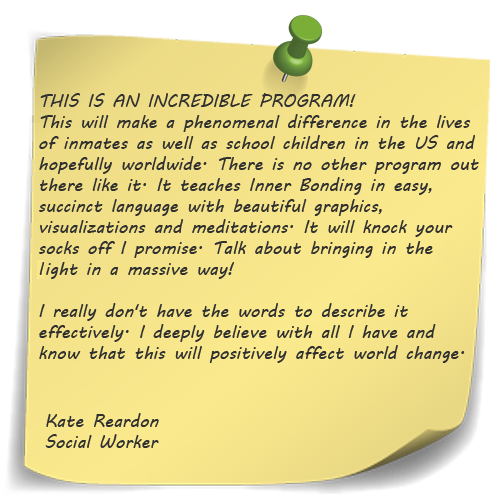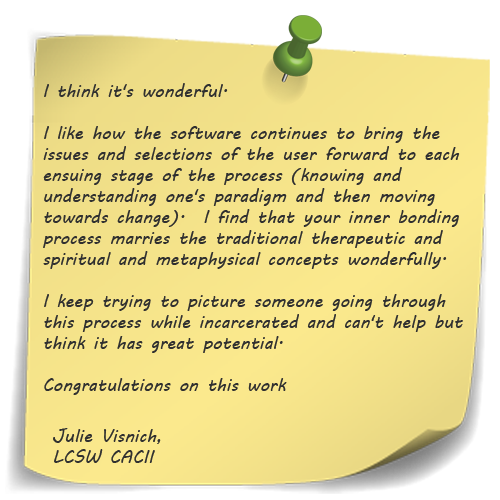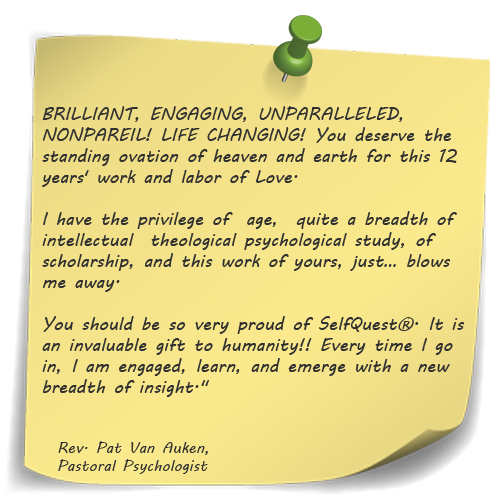 Each inmate and student who participates in the program will have his or her own membership. The program can be utilized in any size group, depending upon computer availability. Most prisons and schools have computers available. Minimal computer skills are required. A trained facilitator will be introducing the program to each group, and working with individuals and groups as they move through the program. In addition, the trained facilitator will conduct a brief training, with all inmates and students utilizing the program, on how to support each other while learning the SelfQuest® tools.
Research indicates that most violent criminals, rather than having low self-esteem, suffer from toxic self-esteem. They tend to be pathologically narcissistic, selfish and self-centered. They think they are special, entitled, better than others, which they believe gives them the right to do what they want, even if it harms others. When anything is wrong in their lives, they blame others – their parents, society, their teachers, the justice system, and so on. They do not take responsibility for themselves. This erosion of personal responsibility in our society has had tragic consequences, and prison does little to change this. The SelfQuest® program addresses these issues as well as issues of anger management.
Non-violent offenders, such as many addicts, have few coping mechanisms for feelings of fear, anxiety and inadequacy. They often turn to substances because they know of no other way of filling their emptiness and managing their pain. 12 Step programs are supportive, but don't provide the actual tools for managing difficult and painful feelings. The SelfQuest® program provides these tools.
SelfQuest® is designed to move individuals out of seeing themselves as victims of others and into personal responsibility for their feelings and behavior. It is designed to move individuals out of narcissistic behavior and into compassionate caring about themselves and others.

We invite you to become part of the SelfQuest® project. Please consider making a tax-deductible donation to SelfQuest® Educational Foundation, Inc. All donations received will be used directly to create, distribute and facilitate SelfQuest®Inner Bonding® in prisons and schools.
All of our work on this program has come from donations from individuals who have benefited from Inner Bonding® and want others to benefit as well.
Donate through Paypal
When you select a donation, you will see a PayPal donation page where you can select to 'either'… donate by a PayPal account – or if you wish, you can choose to donate with a MasterCard or VISA without a PayPal account.
Donate by check
To pay by check: Make payable to "SelfQuest® Educational Foundation."
Send to:
SelfQuest® Educational Foundation
15332 Antioch St, Suite 704
Pacific Palisades, CA 90272
To pay by Visa or MasterCard: Call Valerie at 888-646-6372
Thank you for helping us make this a more peaceful world!
Blessings,
Margaret Paul, Erika Chopich, Valerie Lippincott
Letter from Prison
If these people can be helped so much by the books on Inner Bonding®, imagine how much they will be helped by SelfQuest®!
Dear Margaret Paul,
I am writing this missive in an attempt to thank you for your donations of all the reading materials that you have sent to the Sex Offending program here at Big Muddy River Correctional Center. Your gift is very appreciated by all the group members.
We started reading the book, "Do I Have To Give Up Me To Be Loved By God", a few weeks ago.
It has helped many members make connection in their own lives and past, from being disconnected from their spirituality. Every group member had something to share concerning what we have read, Chapters 1 and 2.
After the horrible things that we have done to others, it give us courage to try harder to be able to reintegrate ourselves back into society and become a part of the solution, instead of being part of the problem.
One of the benefits that can emerge from my suffering is a deepening sense of compassion and it has.
Today I understand that maybe I went through all the things I did, so that I could more empathetic to those in need of nurturing, love, compassion, understanding, and patience. Some things that I never received as a child. I have reconnected with God, who I was angry at for so long, because I thought He didn't think I was lovable enough to stop all the abuse I suffered as a child. I grew and became a very self-centered person who was angry at life, myself and everyone else.
I have been incarcerated five times in my life, for a variety of crimes. Every time I got out I was more hateful than when I went in.
I have been incarcerated for 12 and a half years now and have about 18 months to go. I have more peace and serenity in my heart than I ever had in the past. I'm in prison and I feel more alive now than I ever have and I carry peace in my heart.
Doing Inner Child Work has been a substantial part of that recovery. I will always be working that mind set for the rest of my life.
I pray for you and all those who work for you and the cause that you are facilitating. I have even been doing Inner Child Work with my own children on different levels. They are trying to recover from their own childhood losses.
I could never repay for all the insightful things that have helped me along my own journey in this spiritual world.
I have been touched very profoundly, by your books, your honesty, genuineness, and love. Again, I wanted to say, "THANK YOU" for your helping hand in those words that you have written. It's impossible to know just how many lives will be changed, because of the people who read your books and how they will treat other's different.
Sincerely,
E. L. C. Jr.
Letter From a Priest
Dear Margaret
I am B. W., a Roman Catholic priest, living and working in the most southern tip of Africa and South Africa.
We have quite an intensive non-denominational youth and prison ministry underway in our diocese with various groups of people doing different but exciting stuff.
I have been a subscriber to your Inner Bonding® website for a good while, and i cannot tell you how much I have made use of the material I receive from you in our ministry. I have been following your development of the SelfQuest® programme with intense interest.
The more I think about and look it over, the more I am convinced how appropriate it would be for our prison and youth work in schools and communities. The only challenge is that we would have to secure your permission/authorisation to translate it into the vernacular or local languages of Afrikaans and Xhosa, two of the local languages spoken here in South Africa. May we stay in touch and see how this could become a possibility.
Sincerely,
Fr. B.W.
South Africa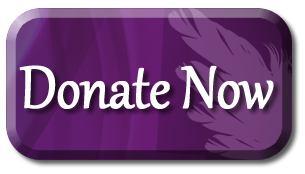 We need people to volunteer to translate SelfQuest® into many different languages. If you are interested in this, please contact Dr. Margaret Paul at innerbonding@innerbonding.com