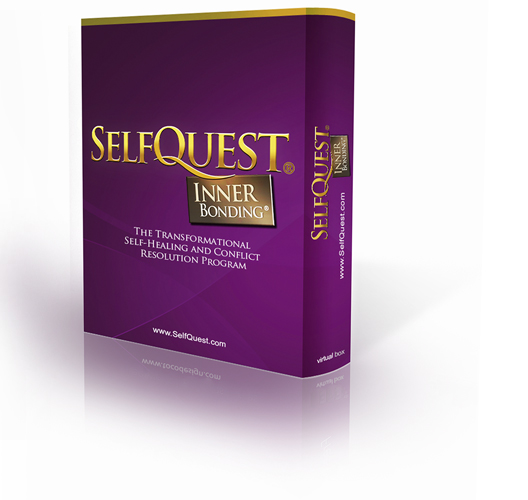 "I am loving it!…comprehensive … thorough and inspiring … so user friendly. . a tool that can directly trigger healing around addictions, depression, PTSD, relationships and anxiety"
–Alanis Morissette, singer, songwriter
"I applied . the SelfQuest software to a specific problem in my life ..Now I feel like I can get past it and be a new better me. I am amazed that a software application could do all these things., I can see how it can apply to any issue."
–Jason Webb, Registered Patent Attorney
South Jordan, UT
"Self Quest is amazing. I'm calling it my personal therapist. In this short amount of time, I have been able to heal…Thank you so much for creating this program, I absolutely love it."
–Levette Brown, Customer Service
Approval can be very gratifying…for the moment. But seeking constant approval to feel adequate and worthy guarantees that you'll only find unhappiness.
If you're ready to heal self-limiting beliefs and claim your own power, begin this completely unique program today and find SelfQuest® changing your life for the better, forever.
SelfQuest Online is a membership site with three levels of membership and you have a 10-day trial period for a refund, so you have nothing to lose!
Three months – $197 + 3 months of support in IBVillage as a Bronze member is included in the membership fee.
Six months – $397 + 3 months of support in IBVillage as a Gold member is included in the membership fee.
Unlimited Access membership – $497 + 6 months of support in IBVillage as Gold members is included in the membership fee.
You can always upgrade to the next level! For example, if you registered for three months and you want to try it for another three months, you can upgrade for another $200, or you can upgrade to a unlimited access membership for another $300. Since SelfQuest is something you can go back to over and over for your whole life, you might want the unlimited access membership and the 6 months of Gold membership in IBVillage support that goes with it.
This is YOUR TIME to take the steps toward emotional freedom, joy and happiness!



Choose your subscription. 3 Months, 6 Months, or Unlimited Access
Module 1 guides you in the exploration of your personal history. You will become aware of the many false beliefs that are currently limiting you in manifesting your full potential. You will know the root causes of the behaviors that hold you back.
Tools in Module 1:
Explore Your Personal History
Recognize the causes of unproductive, unhealthy behaviors
Visualizations to help you in your learning and growth
Charts of the Process
Glossary and other Learning Opportunities
Module 2 will take you through the 6 steps of Inner Bonding®. Helping you to find for yourself the best right choice in your daily life challenges. more on Module 2…
Module 3 provides daily tools for deepening your understanding of the 6 step process leading to increasingly more profound benefits, unleashing the joy, creativity and ability to love yourself and others.  more on Module 3…
I know I am ready for SelfQuest, and I want to order right now.