Module 2 is the Heart of SelfQuest, offering you a powerful way of learning and using the profound Six Steps of Inner Bonding. Module 2 is designed to be used as a guide to applying the Six Steps of Inner Bonding to everyday life. You can go back to Module 2 daily, or whenever you have an issue that needs to be resolved and healed.
You start with picking a situation on one of two tracks:
A conflict or problem with another person

A problem within yourself
Then Module 2 guides you through the Six Steps of Inner Bonding relating to your situation in a very in-depth way.
You learn how to:
Connect with your feelings and your spiritual Guidance

Discover the false beliefs that are behind the particular issue or conflict you are dealing with, and what the truth is.

Discover the right, best action to take for yourself

Get the complete, 1 user, SelfQuest program for $397
All three modules included!
As Penny Boyle states:
"I must tell you how much I love SelfQuest! It feels like I am having a session with you in my living room. It's really wonderful and sooooooo very healing to be able to sit quietly and reflect while SelfQuest leads the way."
Other highlights of Module 2:
Your beliefs and behaviors are stored in a section of this module for later exploration.

If you get stuck, Module 2 gives you tools for help in getting unstuck.

Examples of other people's experiences with the Six Step Inner Bonding process will help you further understand the process.
Emotional Freedom Technique (EFT)
Module 2 includes an in depth training in the Emotional Freedom Technique, a tool for releasing overwhelming feelings. Using EFT will help you to clear away the noise and focus directly on finding and making your highest and best choices and actions.
Dr. David Gruder, psychologist and creator of The New IQ, created this section of SelfQuest, called "Releasing Overwhelming Feelings With Comprehensive Energy Psychotherapy."
The SelfQuest® transformational healing software is the result of fifteen years of development and testing, which is the result of over 72 combined years that we have been working to develop the Inner Bonding® process.
Deep and Lasting Emotional Freedom Awaits!



Dr. Margaret Paul, Ph.D., and Dr. Erika Chopich, Ph.D.



Get the complete, 1 user, SelfQuest program for $397
All three modules included!
Please Note: SelfQuest is now compatible with Mac OS X Lion and Mountain Lion.
On completing Paypal you will receive an email at your PayPal account email address
with instructions and a unique code for immediate download and activation of your software.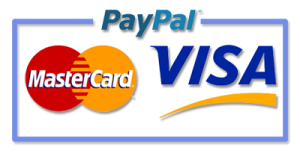 When you click the Module 2 selection above, you'll be taken to our secure payment
page where you can select to either pay by a PayPal account or pay with a MasterCard or VISA without a PayPal account.
---
Please know that we want to be sure that SelfQuest® is available for all who need it. Therefore, financial assistance is available for people who cannot afford the regular purchase price. If you feel that you cannot afford the purchase investment for SelfQuest®,please click here.

---
SelfQuest System Requirements…
Windows:
512 MB RAM
1.0 Ghz Pentium Processor III or better
at least 100MB disk space
Windows XP, Vista, Win 7
MAC:
Intel Processors (All Macs after 2006)
512 MB RAM
OS X 10.5 or better
at least 100MB disk space
If you are interested in donating to our non-profit foundation to support SelfQuest®
in prisons and schools, please go here