Module 1: The Foundation guides you in the exploration of your personal history and your belief system. You will become aware of the many false beliefs that are currently limiting you in manifesting your full potential. You will know the root causes of the behaviors that hold you back.
Module 1 includes:
In-depth exploration of 'Your Personal History'. In this section you will delve deeper into your personal history, childhood, relationships and more.
Your 'Personal Behavior Profile.' In this section you will explore your fears and false beliefs that keep you limited. The questions and prompts guide you in recognizing the causes of your unproductive, unhealthy beliefs and behaviors.
Exercises for Discovering and Understanding your Behavior include:

How I am Like MY Parents
Exercises for Discovering Your Wounded Self
Exercises for Discovering Your Core Self
Exercises for Beginning to Create Your Loving Adult
Visualizations to help you in your learning and growth include:

Opening to Learning Meditation
Discovering Your Wounded Self
Tools and Prompts "Supporting  Your Progress" include:
Remembering the Past
Contacting Your Guidance and Your Inner Child
Connecting and Opening
Connection and Commitment
And more
Charts of the Process include:

Inner Bonding Journey to Wholeness
Connection-Disconnection
Self-Worth
Glossary and other Learning Opportunities
The SelfQuest® transformational healing software is the result of fifteen years of development and testing, which is the result of over 72 combined years that we have been working to develop the Inner Bonding® process.
Deep and Lasting Emotional Freedom Awaits!



Dr. Margaret Paul, Ph.D., and Dr. Erika Chopich, Ph.D.



Get the complete, 1 user, SelfQuest program for $397
All three modules included!
On completing Paypal you will receive an email at your PayPal account email address
with instructions and a unique code for immediate download and activation of your software.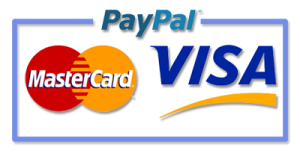 When you click the Module 1 selection above, you'll be taken to our secure payment
page where you can select to either pay by a PayPal account or pay with a MasterCard or VISA without a PayPal account.
---
Please know that we want to be sure that SelfQuest® is available for all who need it. Therefore, financial assistance is available for people who cannot afford the regular purchase price. If you feel that you cannot afford the purchase investment for SelfQuest®,please click here.

---
SelfQuest System Requirements…
Windows:
512 MB RAM
1.0 Ghz Pentium Processor III or better
at least 100MB disk space
Windows XP, Vista, Win 7
MAC:
Intel Processors (All Macs after 2006)
512 MB RAM
OS X 10.5 or better
at least 100MB disk space
If you are interested in donating to our non-profit foundation to support SelfQuest®
in prisons and schools, please go here